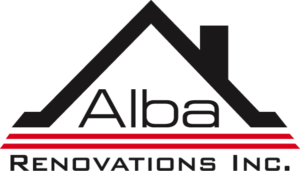 Honesty. Quality. Craftsmanship.
Alba Renovations Inc. is a general contracting company serving Calgary and the surrounding area since 2006. We specialize in all areas of residential and commercial projects, including rebuilds, remodels, and construction. Our professional attitude, expert experience, attention to detail, and devotion to customer service is what sets us apart from the rest. Each project is different from the next which is why we recognize the needs of each client we work with so we can effectively put their plans into action. When we take on a project we make sure it is done to the highest of standards, drawing on our years of experience to achieve this. Partnering with us you can expect high-quality work done with an honest, cost-effective approach.
Residential and Commercial Services
ABOUT

Our services
Expert craftsmanship
Quality custom countertops & custom cabinets available
Kitchen rebuilds
Quality kitchens and bathrooms
Beautiful dens and lofts
Exceptional garages and sheds
Installation & maintenance available
Lighting and heating systems
Professionally installed roofs
Repairs and waterproofing
Professional Liability Insurance

Alba Renovations Inc. is insured and bonded up to 10 million dollars for each project that it takes on. In the event that a situation should occur, we have the proper protection in place to take care of the damages. We work very carefully to avoid situations where this would be needed, that being understood, this is a precaution in place to protect everyone involved.

Warranty

Alba Renovations Inc. offers a 10 year warranty on all of the work that we do. We are so confident in the work that we complete, that this is our quality assurance to you. In the rare case that the warranty needs to be used, you can be rest assured that we will make amends for whatever needs to be done.

Scheduling & Payments

Scheduling is done on a first come first serve basis, we value your understanding and cooperation on this. It is our goal to complete each job in a timely manner, and we strive to do this on each project. Please also note that extra charges apply to any payments made by credit card.
This company provided excellent knowledge and expertise.

This company provided excellent knowledge and expertise.

They were punctual and conscientious about their environment and the clientele in this seniors' housing project. They had many "supervisors", all of whom commented on their pleasant attitude and respectful demeanor. PLUS they cleaned up after themselves.
We are incredibly pleased with the work

We are incredibly pleased with the work Robert Arapi and his team did.

The preparation was well done and all paintwork was done in an extremely professional and timely manner. Even on a very hot and humid day, Robert Arapi and his team worked incredibly hard to accomplish everything; although the space was small and tight.. They worked with a great attitude of diligence and commitment, and for that I highly recommend them.